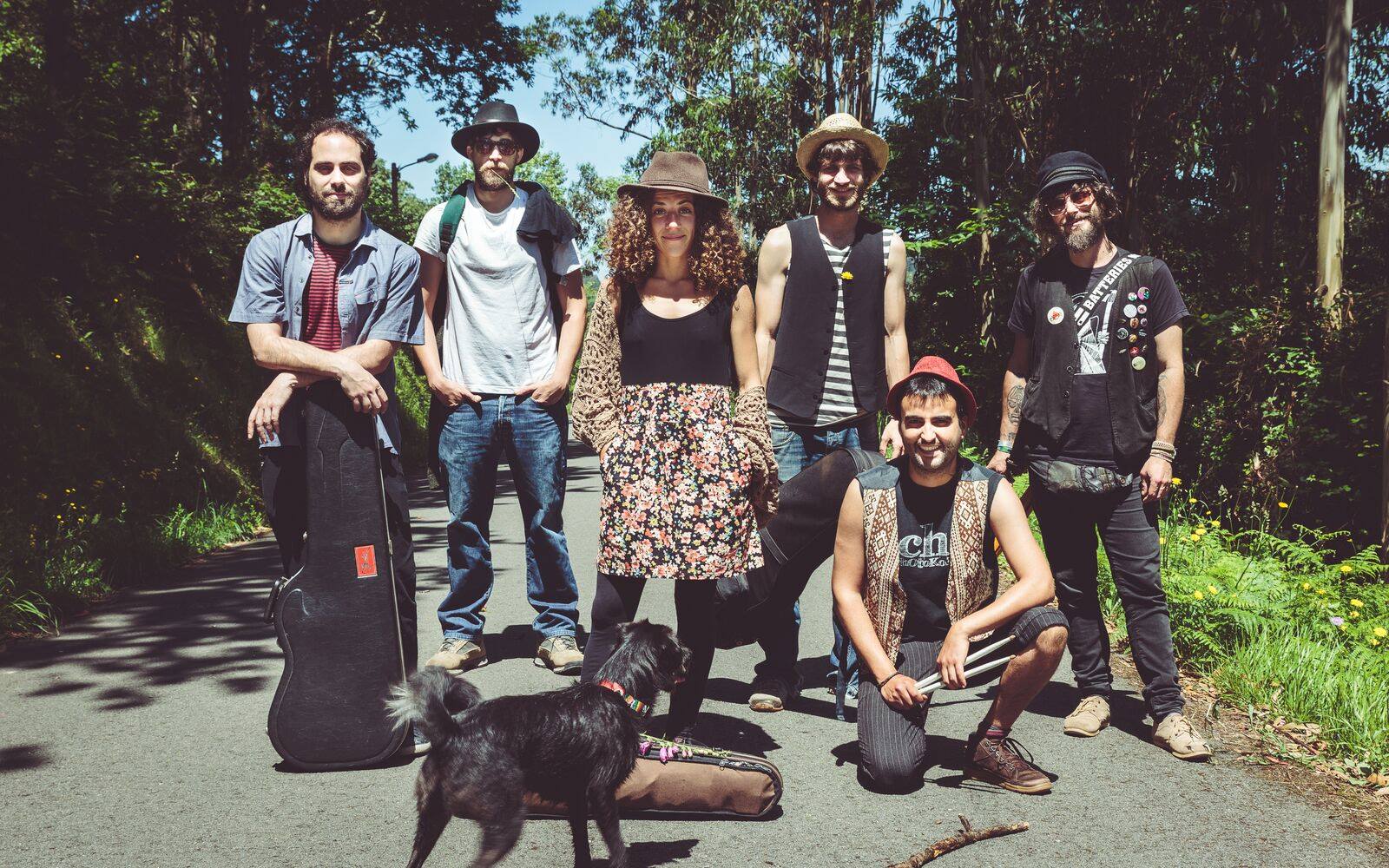 Chotokoeu
In 2016, the band combined the creation of a new show and the production of events with a year full of festivals like SonRías Baixas, Millo Verde or again, the Iboga Summer Festival, with artists like Goran Bregovic, Alpha Blondy or Kultur Shock. The tour was focused in Spain and france, letting them to develop the creation of the 10th anniversay show for 2017. Also, was a great year for the events organised by the band. The festival Vibra balboa was sold out for the second year in a row and the 6 editions of Noites de Luz were a complete succes and a reference for the Coruña's culture.
2017! Ten years upon the stage!! The band, at its best musical moment, will bring all around Europe its new show full of surprises created with the experience of these ten years with the magic of a family that grew up together on the stages of all Europe.
Avec son mélange de balkan, rock, swing, les musiciens de ce combo festif galiciens sont bien décidés à défendre leurs couleurs avec énergie et bonne humeur !